Twin Falls Public Art Tour
Twin Falls Public Art Tour
A self guided tour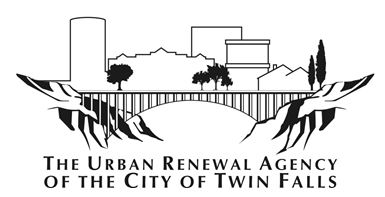 Public art is art in any media that has been planned and executed with the intention of being staged in the physical public domain, usually outside and accessible to all.
Public art is not an art "form." Its size can be huge or small. It can tower fifty feet high or call attention to the paving beneath your feet. Its shape can be abstract or realistic (or both), and it may be cast, carved, built, assembled, or painted. It can be site-specific or stand in contrast to its surroundings. What distinguishes public art is the unique association of how it is made, where it is, and what it means. Public art can express community values, enhance our environment, transform a landscape, heighten our awareness, or question our assumptions. Placed in public sites, this art is there for everyone, a form of collective community expression. Public art is a reflection of how we see the world – the artist's response to our time and place combined with our own sense of who we are.
Public art is exactly that, art in public spaces. The term "public art" may conjure images of historic bronze statues of a soldier on horseback in a park. Today, public art can take a wide range of forms, sizes, and scales—and can be temporary or permanent. Public art can include murals, sculpture, memorials, integrated architectural or landscape architectural work, community art, digital new media, and even performances and festivals! Public art is often site ­specific, meaning it is created in response to the place and community in which it resides. It often interprets the history of the place, its people, and perhaps addresses a social or environmental issue. The work may be created in collaboration with the community, reflecting the visual ideas and values of those for whom it's created. Being public, the art is free and accessible to everyone. Public art creates a heightened awareness in the viewer of the site of the people and the broader context of what's around them. Today, viewers may capture a photo of the public art on social media and share the work and the experience with others, extending the reach of public art beyond the site. Whatever the form, public art instills meaning—a greater sense of identity and understandings of where we live, work, and visit— creating memorable experiences for all.
Enjoy the public art in Twin Falls, Idaho.